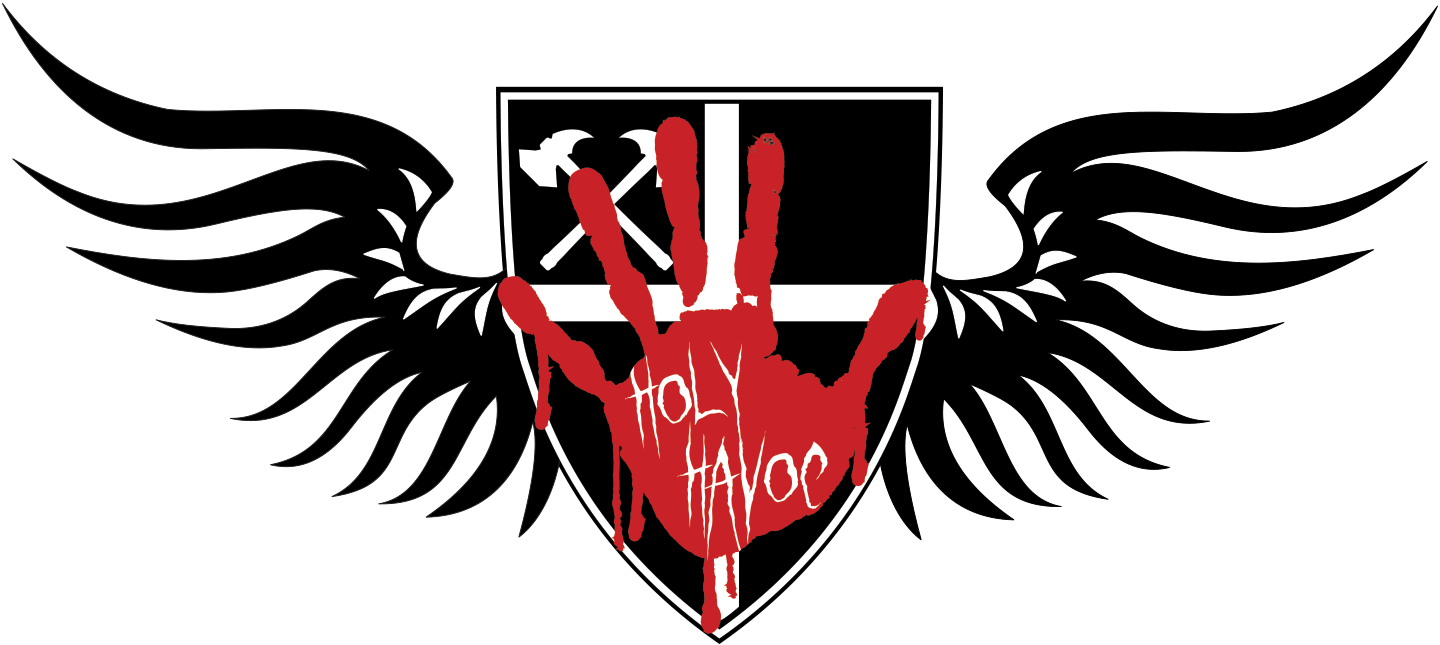 NOVEMBER 3-5, 2017
"Cry Havoc!", and let slip the dogs of war.
The Holy Hammers are excited to announce Holy Havoc: Age of Sigmar Narrative Team Event. Holy Havoc will be able to seat 16 teams (32 players). The tournament will be five team games of Age of Sigmar battling on legendary tables and terrain that will enhance your gaming experience. Our mission is to provide our attendees with an outstanding and fun experience, playing on amazing boards with fun detailed terrain.
Why Come to the Holy Havoc 2017?
Compete against great opponents with well painted armies.
Play on fantastic themed gaming boards with themed terrain. No felt! Each board is unique and is filled with terrain designed around each board adding dramatic strategy possibilities!
Rooms at the hotel are $94 and there is a pool and hot tub for relaxation and free breakfast on Saturday and Sunday.
Open gaming Friday and Saturday nights!
BYOB! Yup "bring your own booze"! Oh yeah! Drink and roll dice all weekend long.